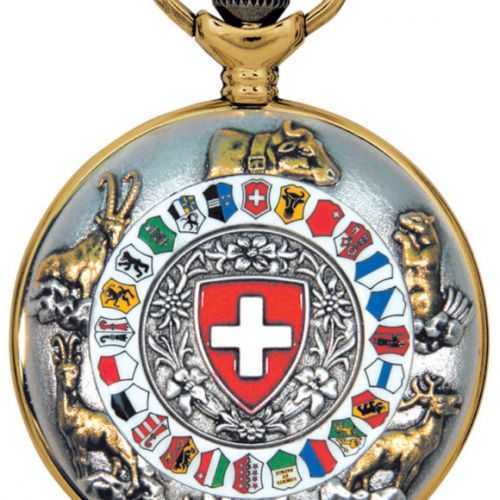 Swiss Pocket Watch - "Swiss Cross/Cantons".
Swiss brand name - Jacques du Manoir.
Exquisite Swiss Quality. A keepsake as much as a timepiece. Imported from Switzerland.
Swiss Pocket watch – "Swiss Cross/Canton Shields". Beautifully crafted; date and day. Made with precision Swiss quartz movements. Chain INCLUDED Bi-color zinc/alloy steel case.

Hours:
Sunday: 10AM–3PM
Monday: 10AM–5PM
Tuesday: 10AM-5PM
Wednesday: 10AM–5PM
Thursday: 10AM–5PM
Friday: 10AM–5PM
Saturday: 10AM–5PM

Login Status
Not logged in
»
Login